In these early months of the year, it is a great time to plan and prepare your garden areas for the year ahead. Little chores such as clearing out the greenhouse works wonders for organisation and clearing your mind ready for creating your outdoor spaces.
Top 3 gardening tips from David Gibbons - Head Gardener, The Red House
1. At this time of year it's always a good idea to clear away dead leaves or plant material from any annuals, day lilies and other perennials that look untidy, but be sure to leave some stems with old seed heads for the wildlife.
2. It's definitely worth sowing Sweet Pea seeds indoors on a windowsill or in a glass house with a bit of heat, to get them started before moving them outside.
3. It's an important time to prune wisteria and bush roses, ready for the magnificent blooms in the early Summer months.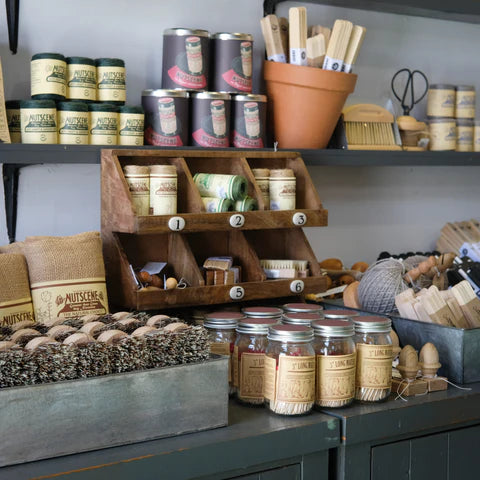 Gardening Essentials
You'll find much of our gardening products in our Craft Shop, which has temporarily been relocated to our Granary Building. Discover all the little essentials you need to keep your potting shed functional and organised. From colourful twine, scissors and tools, to seed packets and plant name tags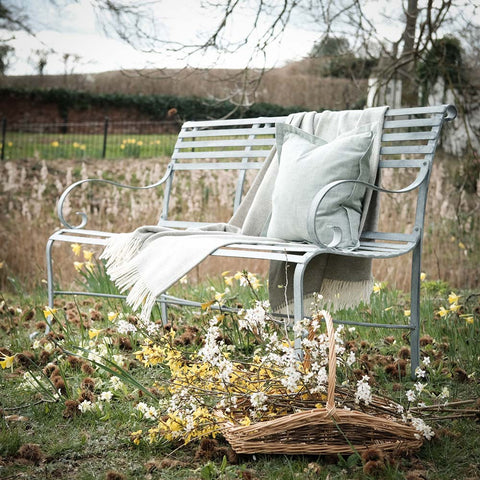 Garden Furniture
It is never too early to think about your garden furniture. Whether you are looking for a family dining table or a bench for two to enjoy a morning coffee, it can create a wonderful feature. Our Southwold range is hand made in Suffolk using centuries-old blacksmithing traditions.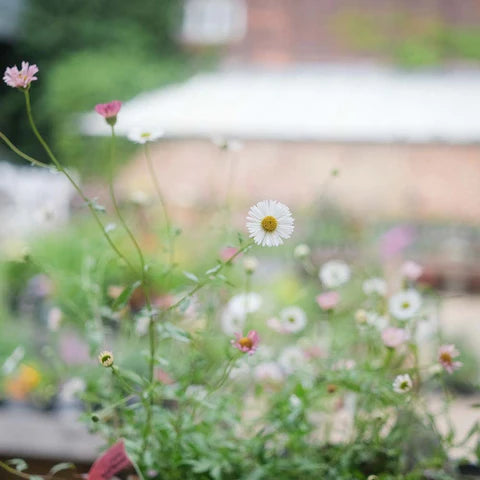 Katie's Garden
Our Courtyard Garden is a little quiet in these early months but will soon be full of beautiful Springtime plants and perennials from local nursery, Katie's Garden. We will update you soon on when these will arrive.
With the festive season approaching many of us will be preparing our homes for celebrations and special guests. Create the perfect space to gather family and friends around the table, with beautiful tablescapes and sparkling...